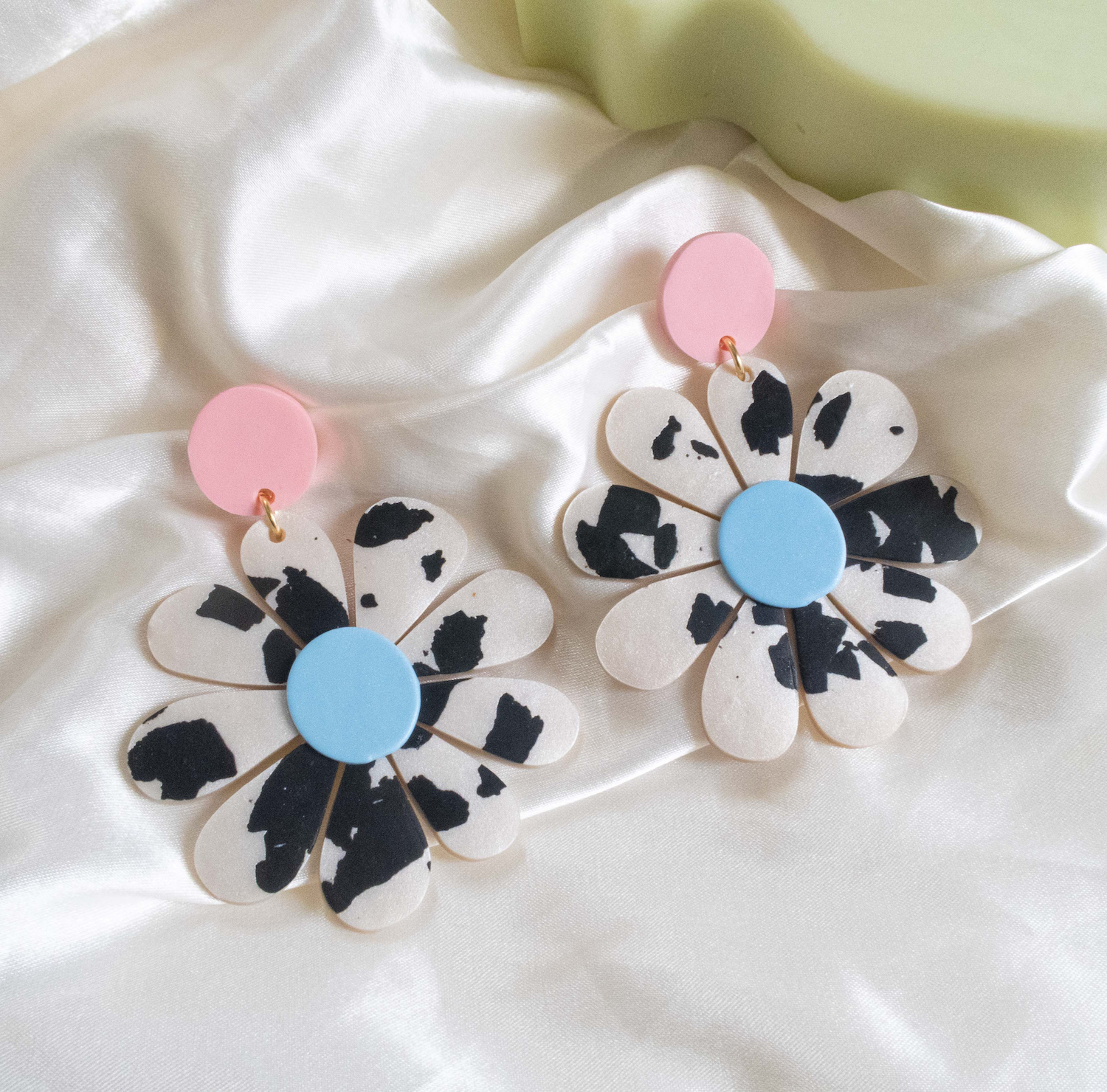 🇬🇧🇺🇸EN
✿ What are the earrings made of?
All earrings are made with polymer clay, they are very light and confortable to wear, even the big flowers! 🌸

The studs are stainless steel and all French hooks and hoops are Gold-plated (thick mini gold hoops are 24k Gold-plated). The jump rings are also gold-plated.

If you get the polymer part dirty, you can easily clean it with a damp towel and some soap or with a Q-tip and some nail polish remover!

✿ How to care for your earrings?
Avoid all contact with water (and wet hair), keep them in an airtight box such as a jewelry box as they may tarnish with time when in contact with air.

✿ What are the necklaces made of?
Check each product page to see what materials are used. All 'pearls' are glass beads, so vegan!


All materials are sources locally in France or in Europe.





🇫🇷FR
♡ Quels sont les matériaux utilisés pour les boucles d'oreilles?
Toutes les boucles d'oreilles sont faites de pâte polymère, une matière très légère qui les rend agréables à porter, même les grosses fleurs! 🌸

Les boucles avec puce/clou d'oreille sont en acier inoxydable et toutes les autres avec crochet ou créole dorées sont en plaqué or (plaqué 24k pour les mini créoles épaisses).

Si la partie polymère se salit, vous pouvez la nettoyer avec un tissu légèrement mouillé et savonneux ou avec un coton-tige imbibé d'un peu de dissolvant!

♡ Comment les entretenir?
Éviter tout contact avec de l'eau (ou cheveux mouillés), gardez les boucles d'oreilles dans une boîte à bijou hermétique, les parties en plaqué or peuvent ternir avec le temps si elles sont en contact avec l'air ambiant.

♡ De quoi sont faits les colliers?
Se référer à la fiche produit de chaque collier pour voir les matériaux utilisés, ils peuvent varier d'un collier à un autre. Toutes les perles nacrées sont en verre de haute qualité (donc vegan!)

Tous les matériaux sont sourcés en France et/ou en Europe.